AP Macroeconomics Question 156: Answer and Explanation
Test Information
Use your browser's back button to return to your test results.
Question: 156
10. Study the diagram below.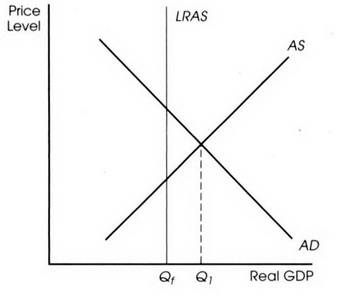 A. It is incorrect since Qf can never be to the left of QI.
B. It is incorrect because AD should slope upward and AS should slope down.
C. It portrays a recessionary gap.
D. It portrays an inflationary gap.
E. It portrays Phillips curves.
Correct Answer: D
Explanation:
(D)