AP Physics 1 Question 318: Answer and Explanation
Test Information
Use your browser's back button to return to your test results.
Question: 318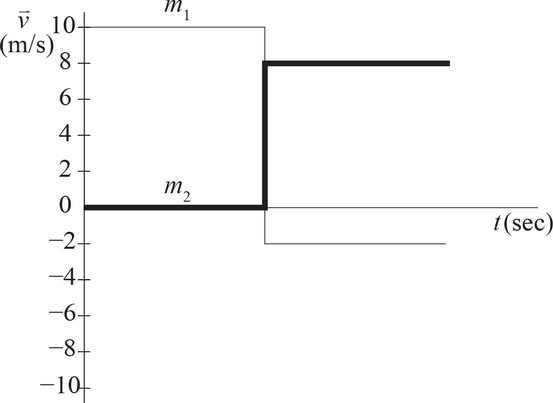 6. Question below refers to the graph above.
Two objects of masses m1 and m2 undergo a collision. The graph above shows their velocities with respect to time both before and after the collision. If m1 = 10 kg, then m2 must be
A. 5 kg
B. 10 kg
C. 15 kg
D. 20 kg
Correct Answer: C
Explanation:
C
For any collision, momentum must be conserved. That means m1v1,0 + m2v2,0 = m1v1,f + m2v2,f. Plugging in known values, that gives (10)(10) + m2(0) = (10)(-2) + m2(8). Solving for m2 gives m2 = 120/8 = 15 kg.