AP Physics 1 Question 368: Answer and Explanation
Test Information
Use your browser's back button to return to your test results.
Question: 368
6. Question refers to the following figure: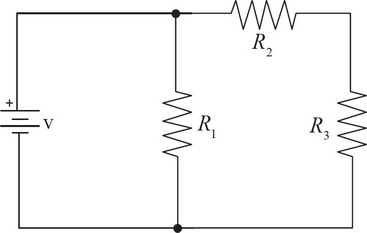 If R1 were to burn out, the current coming out from the battery would
A. increase
B. decrease
C. stay the same
D. There is no current, because the circuit is now incomplete.
Correct Answer: B
Explanation:
B
If R1 were to burn out, the total resistance in the circuit would increase. Because I = V/R, this increase in resistance would decrease the current.